We're always improving. Check out what we've been up to.
New Language Option!
New year, new feature! Woo!
Our customers come from all over the world. It's more important to localize many aspects of WeddingWoo so customers can choose to have their wedding website in their native language.
To make the content more viable in a native language, we've added a new language choice option to the "Settings" page to help localize the content.
Right now, we support 3 languages: Spanish, French and German. We hope to add more language options as needed by customers.
For all references to dates and times, we now use the chosen language. For example, when we display the wedding date, we'll automatically translate the date into the chosen language.

If you are using the Guestbook and Hashtag page, we'll be using the chosen language as well to display the time.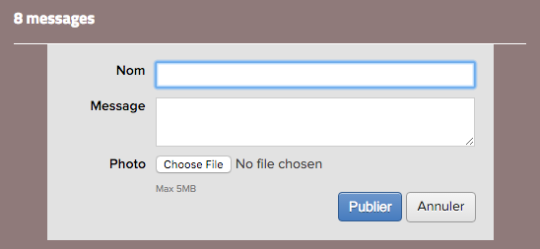 In particular, on the Guestbook page, we have now translated the entire page including the form so it's easier for native speakers of a chosen language to read the form.
On the Schedule page, we'll also make sure to use the chosen language for the date and time formats.
Thank you to all of our customers for suggesting this feature. We hope it will help you in localizing your wedding website on WeddingWoo!